Advertise your job opportunities and recruit your next employee through our network!
As a member of the Swedish Chamber of Commerce in Hong Kong, you can post your job vacancies on our career page for a discounted price. In this price, we also include visibility in our social media channels Linkedin and Facebook.
To learn more about recruiting talent via SwedCham please contact chamber@swedcham.com.hk.


Part-time administrative assistant (50%), East Capital Asia
East Capital Asia, a research subsidiary of East Capital Group, a Swedish investment group specializing in emerging and frontier markets, is looking for a part-time administrative assistant (50%) to their Hong Kong office located in Central.
The ideal candidate will feel comfortable in a diversified role and is capable to tackle a range of activities.

Marketing Assistant, Carlene Group Limited
A position if you like to
Support the marketing team with planning, implementing, and
monitoring marketing campaigns
Assist with the production of marketing materials and collateral
Help organize and coordinate marketing events such as conferences,
webinars, and trade shows
Evaluate data and create reports on key metrics in order to monitor campaign efficiency and analyze trends
Write and edit content for different platforms such as social media and websites
Provide administrative and project support for a variety of marketing programs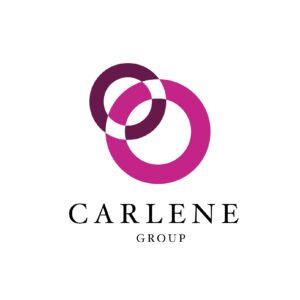 Project Assistant, Carlene Group Limited
A position if you like to
 Keep records of all information related to project for documentation, clarification and presentation to management
Supervise tasks assigned to project workers as instructed by the director
Maintain contacts with potential stakeholders who may be interested in investing in projects
Create specific strategies for easier and effective execution of projects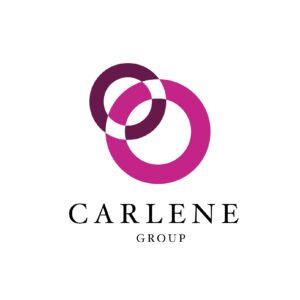 Account Manager, Graphite Venture Limited
A position if you like to
Communicating with clients to ensure that all of their needs are understood
Building strong client relationships to maintain old business and acquire new customers
Collaborating with various internal departments to ensure that they fulfill all customer requests
Keeping track of all processes that pertain to the client's desires
Acting as the client's representative in a firm to ensure that their demands are met with a focus on improving the customer experience
Collecting and analyzing data concerning consumer behavior to understand changing needs
Junior Developer, Graphite Venture Limited
A position if you like to
Work on minor bug issues
Write reports regarding the state of software under development
Conduct development tests
Monitor the performance of internal systems
Attend daily developer meetings
Analyze user needs and software requirements to inform system design
Account Manager, Lunar Rover Limited
A position if you like to
Serve as the lead point of contact for all customer account management matters
Build and maintain strong, long-lasting client relationships
Negotiate contracts and close agreements to maximize profits
Develop trusted advisor relationships with key accounts, customer stakeholders and executive sponsors
Ensure the timely and successful delivery of our solutions according to customer needs and objectives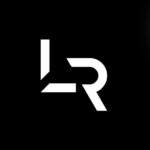 Data Analyst, Lunar Rover Limited
A position if you like to
Manage master data, including creation, updates, and deletion.
Manage users and user roles.
Provide quality assurance of imported data, working with quality assurance analysts if necessary.
Commissioning and decommissioning of data sets.
Process confidential data and information according to guidelines.
Help develop reports and analysis.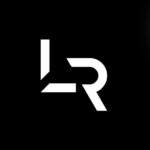 Software Developer, Varomatic Limited
A position for anyone who wishes to develop frontend application and logic flow. develop & customize API and microservice solutions, support and maintenance of core system and work with system integration with external clients
Data Marketing Designer & Content Creator, F-STEM Solution
A chance for anyone interested in the concept of branding, marketing strategy, execution, PoC.
 Ui/UX Designer or Assistant director, F-STEM Solution Limited
Design & develop Resource for user workflow, screen design, graphic user interface, page navigation
Sales Representative, Pear & Carrot Limited
Passion in food? Do you like sales? Well then this is the job for you...

Sales Executive, Greencarrier Asia Limited
If you are recently graduated and with a few years working experience and would like to pursue a career in international logistics and freight forwarding – join us!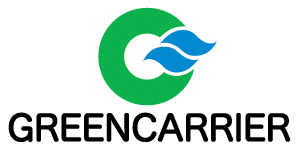 Marketing Specialist, Bamboo Business Communications
Project manager in new and existing projects. 
Earning commission by working with new sales. Experience in social media marketing. Is this you?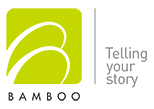 UX Designer/Service design, C'monde
Job offered under the FIT program - jobs created for newly graduates.
Marketing Executive, XDream Venture Limited
Conduct market researches to understand the existing customers. Responsible for user acquisition. Monitor Social Media pages like Facebook and Instagram. Prepare Marketing materials for both online and offline channels.
Business Development Executive, Konnet
We are currently searching for a dynamic business development talent to join our Hong Kong team. The position will responsible to promote innovative medical products in pre-sales, implementation, and post-sales at HK healthcare institutes and clinics.
Senior Game & Animation Artist, Palette Studio Limited
A creative job within an exciting industry...
Junior Industrial Designer, C'monde
Job offered under the FIT program - jobs created for newly graduates.
Job posted 2021-03-10
Marketing Officer, Wealthskey
We are looking for a marketing officer to manage our design and marketing tasks. Responsible for digital graphic design and social media promotion. Lead in UI/UX design for web and app, banner design and social media marketing
Marketing Committee Member SwedCham HK (non-paid)
Contribute to SwedCham HK at the same time as you build your network