MARKETING & SPONSOR PACKAGES
SPONSOR STATUS AT KEY EVENTS:
The biggest events organized by the Chamber attracts a wide and diverse group of people. As a sponsor, you can engage attendees in activities and be seen during the event.
MEMBERSHIP DIRECTORY:
The membership directory is both distributed to all of SwedCham's members and featured on our website. It offers an opportunity to brand your company within the Chamber.
DOING BUSINESS IN HONG KONG:
A business guide providing valuable insights to companies inside and outside of Hong Kong. It's a great way for our members to gain exposure, increase awareness and drive business.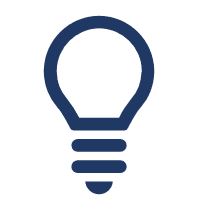 OTHER MARKETING OPPORTUNITIES:
With an aggregated reach of more than 3000 people, the social media channels, the SwedCham podcast and the website offers a platform to promote your brand.
CONTACT
Are you interested in one of the packages, or wish to explore other sponsorship opportunities? Please contact chamber@swedcham.com.hk for further information.
The Chamber is grateful for the additional support provided by the Corporate Partners.
X-LARGE / SUSTAINABILITY
HKD 60.000
EXCLUSIVE PARTNER AT GREEN EVENTS
ReThink Expo
Panelist: Perspectives from Sweden
2 tickets for two days
Co-organize a SwedCham Sustainability event of choice
SUSTAINABILITY SPONSOR STATUS AT THREE BIG EVENTS
Annual Gala Dinner
Traditional Swedish Crayfish Party
/ Including a table for 10 at one of the above events
MEMBERSHIP DIRECTORY
Two pages in printed directory
Featured member in online directory
DOING BUSINESS IN HONG KONG
Green banner on introductory page
OTHER MARKETING OPPORTUNITIES
Logo visibility on opening page as Sustainability Partner
Top banner at sustainability committee page
Banner in newsletter (1 month)

MEDIUM / MEDIA
HKD 35.000
SPONSOR STATUS AT THREE BIG EVENTS
Annual Gala Dinner
Crayfish Party
/ Including 4 tickets to one of the above events
MEMBERSHIP DIRECTORY
Premium page in printed directory
Featured member in online directory
DOING BUSINESS IN HONG KONG
Ad on industry page (3 months)
MEDIA MARKETING OPPORTUNITIES
Logo visibility on opening page as Corporate Partner
Podcast episode
Social media posts (3)
Banner in newsletter (4 month)
LARGE / EVENT
HKD 50.000
SPONSOR STATUS AT THREE BIG EVENTS
Annual Gala Dinner
Crayfish Party
/ Including 8 tickets to one of the above events
EXCLUSIVE PARTNER
Co-organize a SwedCham event
Company visit host
MEMBERSHIP DIRECTORY
Double page spread in printed directory
DOING BUSINESS IN HONG KONG
OTHER MARKETING OPPORTUNITIES
Logo visibility on opening page as Corporate Partner
Banner in newsletter (1 month)

SMALL / OVERSEAS
HKD 15.000
MEMBERSHIP DIRECTORY
Full page spread in printed directory
Featured member in online directory (1 month)
OTHER MARKETING OPPORTUNITIES
Logo visibility on opening page as Corporate Partner
Interview in podcast episode or other
Banner in newsletter (1 month)