Course: Conversations on Design Thinking
May 18+19  OR  Nov 30+Dec 1
The power of design is within every organization's reach. Done right, it starts with Design Thinking.
Used by organizations around the world, Design Thinking is an iterative process used to understand users of applications, spaces and services, to challenge assumptions, redefine problems and create innovative solutions, followed by prototyping and testing.
Design Thinking has a human-first core. It focuses on the people who are the recipients of the products, workflows, processes or services you build.
Design Thinking emphasizes engagement, making it highly effective in terms of both time invested and its actionable outcomes. It is available to every person in an organization regardless of their formal role, it is deeply collaborative and inclusive.
In these conversations you will:
* See Design Thinking in action, as applied to different scenarios and industries
* Explore the five key stages: Asking why?, Research, Ideation, Prototyping, Testing.
* Challenge your biases
* Find new ways to listen in order to learn
* Use creative problem solving
* Create a prototype
When and where:
This 3-hour course will be divided into two sessions over two days and offered in the spring and autumn.
SPRING
May 18 - 14.30 - 17.30. Conversation 1: Introduction to Design Thinking
May 19 - 14.30 - 17.30 Conversation 2:  Applied Design Thinking
AUTUMN
30 Nov - 14.30 - 17.30 Conversation 1: Introduction to Design Thinking
1 Dec- 14.30 - 17.3 Conversation 2: Applied Design Thinking
The course will be held online.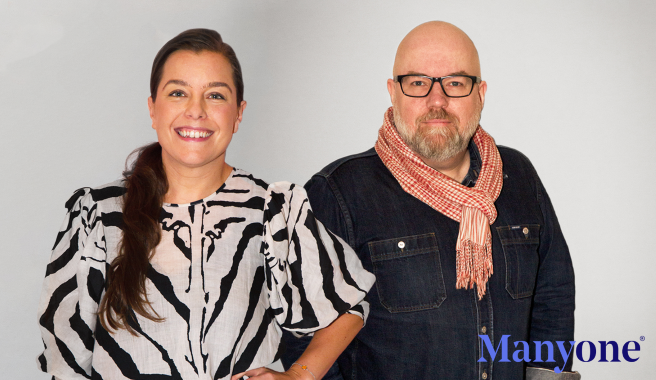 Course leaders: 
Jaan Orvet is a Design Partner at Manyone Asia in Singapore. He is specialized in understanding and designing for how we – the people of this planet – get around in, relate to, and live our lives in cities. It is his unshakable belief that research, experimentation, and real-world testing in collaboration with audiences and clients bring the strongest most sustainable results.
Katarina Ivarsson is co-Founder and MD of Manyone Asia (Boris Design Studio). A prolific, multi-award-winning designer with a 15-year track record in the region, her work has made an indelible imprint on businesses and universities around the world. Her studio's clients include Kerry Logistics, 3M, IKEA, KTH, Doro, and INSEAD.
Price
(per combo of conversation 1+2):
SwedCham Member Price: 1,500HKD.   Non-member price:  3,000 HKD