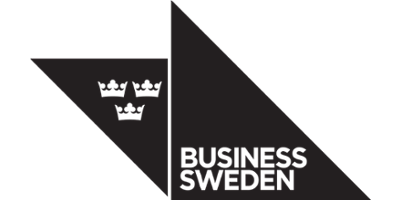 Business Sweden is currently hiring a cantonese/mandarin-speaking intern to join the team in Hong Kong. Please refer to the statement below for more information about Business Sweden and the position.
Associate, Hong Kong
We are now looking to hire a talented individual as an Associate to join our office in Hong Kong and to further help propel the international growth of Swedish companies.
As an Associate, you will support our clients' in their international business development, working in project teams alongside our experienced project managers. You will be part of project teams working on diverse consulting assignments (e.g. market entry, feasibility studies, sector analysis, partners search) and promotion activities (e.g. support in driving platforms, initiatives, trade delegations and exhibitions). This will often include arrangement of and participation in business meetings between local and national government institutions and Swedish clients.
Some administrative tasks (when assigned and if needed) might include assisting the office in the practical day-to-day activities. Our projects mainly cover Hong Kong and Greater China, although we often work in cross-market projects with our colleagues in other offices across Asia Pacific.
Skills & Requirements
Bachelor degree, preferably in business related studies
1-2 years of work experience preferably in business consulting or market research role (Fresh graduate will also be considered)
Good command in both spoken and written English and Chinese (Cantonese and Mandarin) is a MUST. Proficiency in Swedish will definitely be a plus
Excellent writing and research skills
Excellent organisation and communication skills
Business-focused, result-oriented, analytical, proactive, adaptable, and flexible
Good team member attitude, with a passion for and ability to handle new challenges
Able to work under pressure and to work independently, coordinate and prioritise multiple tasks, high attention to details
Willing and able to travel for business if needed
Experience from working in project teams or in market analysis, partner searches, etc. is meriting but not defining
Experience from management consulting or other professional services related work is meriting but not defining
Previous experience from the Greater China Area is considered an additional qualification
Due to the volatile context of the COVID-19 outbreak, applicants currently residing in Hong Kong will only be considered
Interested applicants should send an up-to-date CV to carrie.chan@business-sweden.se by 6 February 2023, Monday.
Company Info
Business Sweden is a global consultancy organization with approximately 500 colleagues working in 46 countries. We all share the same passion - creating maximum value for Sweden.
Business Sweden's purpose is to help Swedish companies grow global sales and international companies invest and expand in Sweden. Through our consultancy services we offer our customers strategic advice and hands-on support in their international growth and establishment.
Business Sweden is owned by the Swedish Government and the industry, a partnership that provides access to contacts and networks at all levels.
At Business Sweden we value and encourage applications from candidates with diverse backgrounds related to culture, gender, age, ethnicity, race, religion and belief, disability, nationality, sexual orientation and gender identity.
The diversity of our people is an important foundation of our culture and builds a workplace where everyone can contribute with unique experiences, perspectives and cultures.