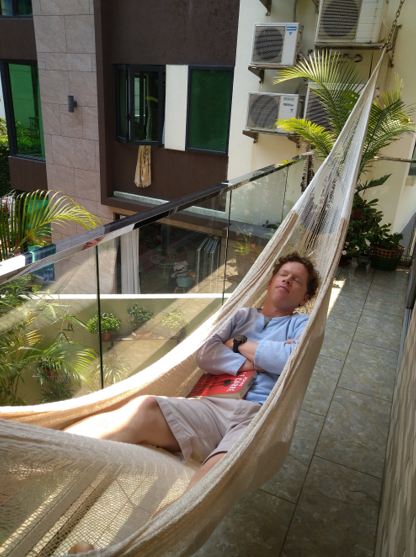 Many of our members and friends are spending their summer in Hong Kong, including the SwedCham staff and Board of Directors. We have asked our colleagues to share their thoughts on how to make the most out of a Staycation, Hong Kong Style.
This week's contribution is from our chairman Kristian Odebjer!
How are you spending your summer in Hong Kong?
"Trying to settle in to a new reality that is different from anything anyone could have imagined only twelve months ago, alternating between hope and despair, drawing inspiration from the people I am fortunate enough to be surrounded by, who somehow always seem to find a way to keep going."
Name three things that holidaymakers should not miss out on in the city 
"The best way to escape the heat is to be near / on / in the water. There is some pretty decent scuba diving off in Sai Kung. Stingrays, moray eels, and lots of other reef fish can be spotted. At the same time, don't be too ambitious. It's OK to idle away a day or two with a good book."
Any tips on how to add some "Swedishness" to your staycation?
"Why not read some classic Swedish literature. I was amazed when I recently read Selma Lagerlöf's Nils Holgersson. I always thought it was a kids' book. While it is definitely child-friendly, it is actually a really complex and exciting story. Along the way you get a masterclass in the geography of Sweden (which of course was the original purpose of the book)."