Combining Sweden with Hong Kong should foster a great startup environment. Sweden has a long history of innovation and entrepreneurship and Hong Kong is regarded as a global startup hub. Hong Kong's proximity to Shenzhen and integration to the Greater Bay Area has facilitated great prerequisites for startups in the city to flourish.
SwedCham HK has several interesting startup members and entrepreneurs with very different backgrounds. We aim to tell their stories and showcase their work. A series of articles under the name SwedCham Startup Insights is published on our website. This week's article is about Peter Luxenburg, CEO and Founder of  Frost Limited.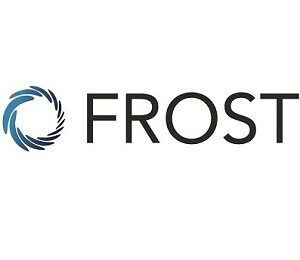 FROST Limited is a full-service Amazon FBA consultancy firm that supports small to large medium-sized companies to grow their business online. They work with Amazon as the main e-commerce marketplace and sales channel. Since the start in 2013, they have both created their own consumer brands as well as helped dozens of multinational companies and brands to do business on Amazon.
Why did you decide to set up your company in Hong Kong?
"I was working in Shenzhen, China and decided that I wanted to start a trading company. The goal was to buy goods, manufactured with my brand name on it (Private Label) in China and to sell online to overseas consumers in Europe and the USA. Doing that in China seemed overly complex in many aspects, not to mention the language barrier. In Hong Kong, on the other hand, it seemed much easier. It turned out to be straightforward from the "get to", to establish a company, get a company bank account and practically be up and running within 1-2 weeks."
Have you encountered any challenges in doing business in Hong Kong, compared to elsewhere?
"Nothing that I can think off"
What do you find unique about Hong Kong?
"I believe it's hard, if not impossible, to find any other place in the world where you have such a large International diverse population that for the most part wants to do business. There is a hunger for trade, success and prosperity which opens up to a lot of opportunities. Of course, living in Hong Kong isn't cheap and the pace is fast so you better be on top if you want to succeed."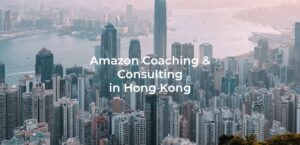 To finish, we asked Peter if he had any advice for new startups or businesses considering setting up in Hong Kong. He was very straight to the point, go for it! Do not be shy to ask for help and support from different organisations.
"Come to Hong Kong and see for yourself! It breathes business and opportunities. If you are serious about starting your own business, then go ahead and just do it. Once you have the HK company set up, you can go ahead and contact a lot of institutions and pitch your idea, seek investors and customers both in the region and globally. There is much help to get, especially from the Swedish Chamber of Commerce who are here to help and support Swedish companies."
For more information about Frost, visit https://www.frostlimited.com/