Combining Sweden with Hong Kong should foster a great startup environment. Sweden has a long history of innovation and entrepreneurship and Hong Kong is regarded as a global startup hub. Hong Kong's proximity to Shenzhen and integration to the Greater Bay Area has facilitated great prerequisites for startups in the city to flourish.
SwedCham HK has several interesting startup members and entrepreneurs with very different backgrounds. We aim to tell their stories and showcase their work. A series of articles are published under the name SwedCham Startup Insights on our website. This week's story is about Tommy Leung, founder of Gafell. Gafell offers delivery meals of home-cooked style food all across Hong Kong. They bring in fresh ingredients and cook them in small batches as you would at home. The food is then blast frozen to maintain optimum nutrition and flavour. The vision is simply to provide home-cooked meals for the busy population of Hong Kong and meet the demands of consumers living in a city where kitchens are small and time is limited. Gafell has lately welcomed a great number of new customers – after more people in Hong Kong have started working from home.
We sat down with Tommy and asked him some questions.
Why did you decide to set up Gafell in Hong Kong?
"I wanted to offer great taste and convenient meals for the busy people of Hong Kong. There are many fantastic restaurants and places to eat out in Hong Kong, but sometimes I felt that I just wanted to get away from the crowds and enjoy a well-cooked meal from the comfort of my own home."
Have you encountered any challenges when doing business in Hong Kong, compared to elsewhere?
"It's comparatively easy to do business in Hong Kong. However, I think most Swedish businesses may be surprised that you need to have a fax machine and a checkbook to do business in Hong Kong in 2020."
 What do you find unique about Hong Kong and the Greater Bay Area?
"The pace of this region is astonishing, it's a joy to be part of and trying to keep up."
Before finishing the interview, we asked Tommy if he had any advice for new startups or businesses setting up in Hong Kong. He pointed out the great number of support schemes that are available in the city and the willingness from the Hong Kong Government and other organisations to support startups and small businesses.
"There are a lot of great resources available for startups in Hong Kong, for example, InvestHK helped us a lot to get started in the beginning."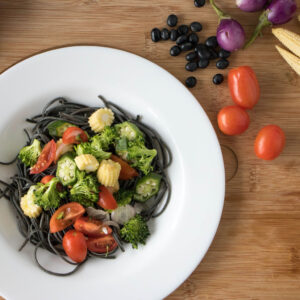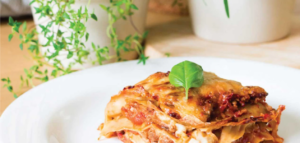 Examples of meals from Gafell. Black bean spaghetti salad and lasagna
To learn more about Gafell, visit https://gafell.com/ or contact Tommy at info@gafell.com
Instagram: www.instagram.com/gafell/
Facebook: www.facebook.com/gafellfood