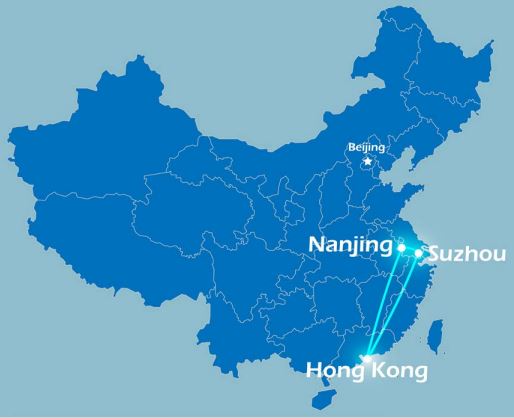 Corporate Chamber members interested in learning more about business and investment opportunities in China are invited to a study visit to Nanjing and Suzhou of the Jiangsu Province on May 9-12. This is an opportunity to see what China has to offer and ways to expand your business, according to the organizers: Commercial Office of the Economic Affairs Department of the Liaison Office of the Central People's Government in the Hong Kong Special Administrative Region, InvestHK and Department of Commerce of Jiangsu Province.
Part of the trip is funded and the cost is HKD 7400 per person.
Read more here – includes information about the visit schedule and more.
Apply here and send to winniechan@investhk.gov.hk, no later than April 18.