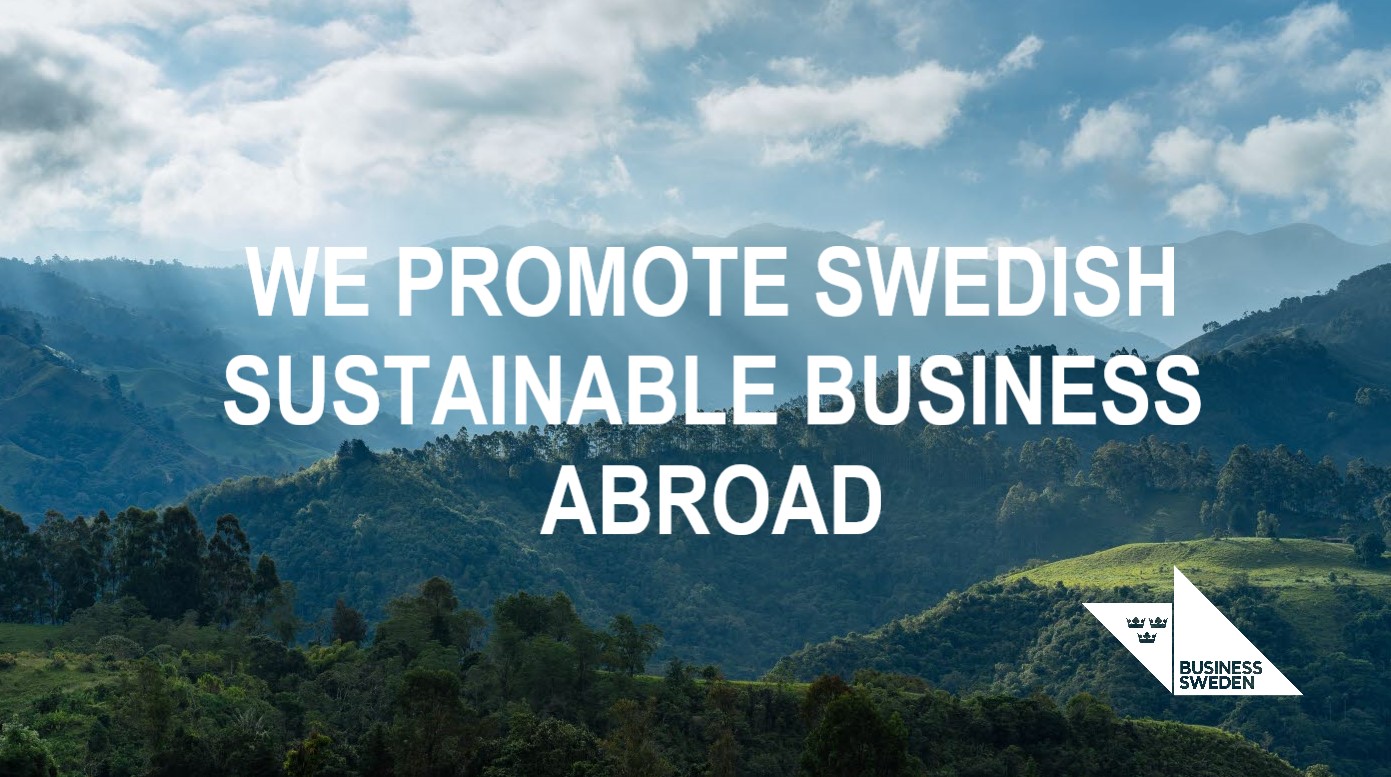 SwedCham HK's Sustainability Platform consists of 15-20 companies, all committed to adopt sustainable business practices in Hong Kong and beyond. We have given the committee members a chance to further explain their ambitions and thoughts on the subject. Their views are presented as a series of sustainability stories on our website every week. This week's story comes from Anna Zhan,  Consultant at Business Sweden in Hong Kong. Business Sweden is an organisation jointly owned by the Swedish Government and the industry, with a purpose to help Swedish companies grow their global sales and international companies to invest and expand in Sweden.
How would you describe the way you work with sustainability in your company today?
– Business Sweden has an assignment from the Swedish government to promote sustainable business abroad, hence it is at the core of what we do. We have identified human rights and anti-corruption as the areas with the highest risk when conducting business abroad and work actively to support Swedish companies in eliminating and managing obstacles to grow their global sales in a sustainable way, through accessible tools such as Guide to Sustainable Business and the CSR toolkit for supply chains.
In Asia for instance, we work with promoting wind power in Taiwan, Smart Cities in India and building a Swedish-inspired eco-city in China. In my daily work, I support companies ranging from multinationals paving the way in their industries, to SMEs with energy-efficient solutions looking for business opportunities in China and establishing a platform to promote sustainable real estate in Greater Bay Area.
I am constantly reminded of how Sweden and Swedish companies are front runners in sustainability and proud to bring more sustainable solutions to the world!
Tell us about your own journey within sustainability!
– When I grew up, I thought that the only way to make the world a better place was working for the UN, but never landed any of those competitive internships. During my university studies at Stockholm School of Economics, I was introduced to sustainability and developed an interest in the intersection of business and social impact, such as CSR, circular economy, social entrepreneurship, responsible investments, green finance, microfinance, etc. Hence, I spent a couple of months writing a thesis on the business case of sustainability and found that better CSR performance was rewarded by investors in the stock market. This exercise solidified my conviction and we received quite some recognition from Swedish research institutes. That was 5 years ago and sustainability has nothing but grown in importance since then!
What made you join SwedCham HK´s Sustainability Committee?
– I was looking for ways to become more actively engaged in promoting sustainability in Hong Kong and met Alexander (the Chair) through a SwedCham event. I was inspired by the committee's work and wanted to learn more from this group of experts who lead by example and work in the sustainability field daily. Later on, I also discovered through a plogging event activity that the committee was not only smart and passionate but also very fit!
How would you like to help make Hong Kong and the world more sustainable?
– Apart from making an impact through my work, I also try to make a more hands-on contribution to the local community by helping out with e.g. soap recycling, beach clean-ups, distributing food to homeless and caring for marginalized groups. Many NGOs are doing amazing work in Hong Kong!
Then there's also those small, but important choices I can make in my daily life. For example to bring reusable cups and water bottles, minimizing waste and single-use plastics, shifting to a plant-based diet, supporting conscious brands, making climate-conscious financial investments, reducing (or at least climate compensating) air travels…
The lack of proper recycling system in Hong Kong breaks my Swedish heart every time I have to throw away something that could have been recycled… I hope that raising awareness through social media and the committee's events and activities can move things forward, step by step.