SwedCham HK's Sustainability Platform consists of 15-20 companies, all committed to adopt sustainable business practices in Hong Kong and beyond. We have given the committee members and other friends of SwedCham HK a chance to further explain their ambitions and thoughts on the subject. Their views are presented as a series of sustainability stories on our website every week. This week's second story comes from Carl-Christian Malm, Vice President of Business Development at Truly Semiconductors Ltd. Truly is a leading global manufacturer of LCD, AMOLED, PMOLED, touch panel and camera module solutions established in 1991 and headquartered in Hong Kong.
– How would you describe the way you work with sustainability in your company today?
Working in the electronic manufacturing industry with an overseas customer base, the topic of sustainability is a hot one. Frequently, the discussions revolve around topics of sourcing material, country requirements/certifications, the production processes and how to ensure regulations are followed. Seeing the possibilities and impact corporations such as Truly can have on the current standard in large scale production, it's an extra carrot of motivation to see how I can further influence our environmental awareness internally and make our footprint smaller.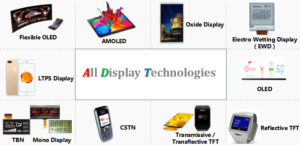 –  Tell us about your own journey within sustainability!
It's been a gradual one. It actually started over a decade ago when my wife and I went to a bullfight in Valencia without realising how brutal it really was (and that they basically slaughter the animals right in front of our eyes). That experience led to a binging of documentaries, books, articles readings and just trying to become more aware of my actions, both with regards to the way we humans treat animals and the earth. Since then, I've stopped eating meat, become better at making mindful decisions versus acts of convenience, volunteered for various non-profit causes with the environment in mind and more. I'm still in learning and far from a perfect example but there are many small things everyone can do if the perspective just includes a bit more than oneself.
–  What made you join SwedCham HK´s Sustainability Committee?
Seeing the great initiatives and actions SwedCham HK´s Sustainability Committee has taken in the past (and still do), I'd like to contribute and do my part. Joining a group of like-minded folks and seeing tangible results of the actions is not only inspirational, but gives me motivation to do more. Considering the critical state the world is in, becoming more engaged within this area is the only way to make things better.
–  How would you like to help make Hong Kong and the world more sustainable?
I would like to continue to share the message of what everyone can do when it comes to sustainability, e.g. reduce the use of single-use plastics, the clean-up of the ocean and help nature recover. It's my mission to help make people come to the realisation that the actions they take can make an impact, while contributing in the efforts to make Hong Kong a more sustainable place for the years to come.