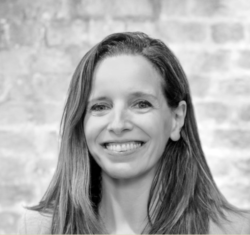 SwedCham HK's Sustainability Platform consists of 15-20 companies, all committed to adopt sustainable business practices in Hong Kong and beyond. We have given the committee members a chance to further explain their ambitions and thoughts on the subject. Their views are presented as a series of sustainability stories on our website every week. This week's story comes from Karine Hirn Partner and Chief Sustainability Officer at East Capital, a leading active asset manager specialising in emerging and frontier markets.
How would you describe the way you work with sustainability in your company today?
– Sustainability is key to our investment processes as we fully integrate the ESG risks and opportunities in our analysis of stock investments. Companies in emerging and frontier markets face huge challenges related to sustainable development goals. However, many are also offering great opportunities, for instance as solution providers to environmental concerns in China. Capital needs to shift to finance the transition, and we – as asset allocators – have an important role to play.
Tell us about your journey within sustainability
– As a founding partner of East Capital, which has a long term perspective on companies and markets, I have been interested in these issues for a long time, as they constitute "mega-trends" for our investments. This is a fascinating topic because it keeps evolving and can be extremely strategic and at the same time very concrete.
What made you join SwedCham's Sustainability Committee? 
– I joined Swedcham's sustainability committee in order to meet other professionals with similar convictions and different perspectives due to their own experience and area of expertise. I find the work of the committee very inspiring and the group very dynamic, result-oriented and at the same time pursuing a long term vision. There is one sustainable development goal, SDG17, which is about partnership and cooperation, and this goes hand in hand with the role of a chamber of commerce.
How would you like to help make Hong Kong and the world more sustainable?
– There are several dimensions to this objective. One is on a personal level, such as taking public transportation, reducing meat and dairy consumption, avoiding single-use plastic; one is on a professional level, and in my world of finance I believe asset managers and banks have a huge role to play in promoting and financing sustainable business models and supporting the unavoidable energy transition. In between the two, there is Swedcham Sustainability Committee where we work together and inspire each other. The list is long: we prepare position papers to communicate our views to the government and the local community, organise members campaigns such as "no plastic pledge", provide speakers and input to conferences, raise awareness through plogging events, sustainable movie nights and "Walk the Talk Sustainable Seminars and so on.