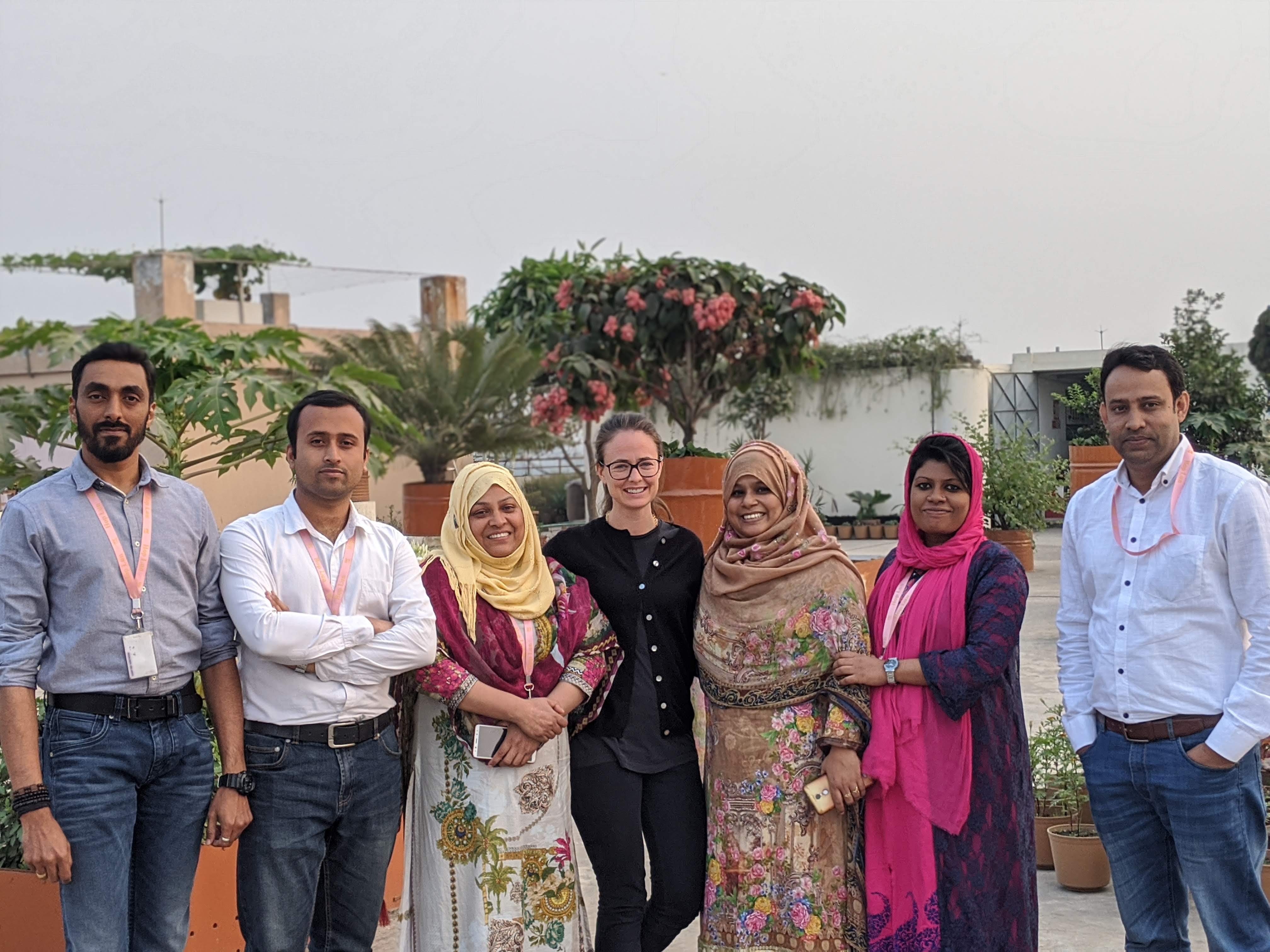 (Caroline Briggert together with her colleagues in Bangladesh)
SwedCham HK's Sustainability Platform consists of 15-20 companies, all committed to adopt sustainable business practices in Hong Kong and beyond. We have given the committee members and other friends of SwedCham HK a chance to further explain their ambitions and thoughts on the subject. Their views are presented as a series of sustainability stories on our website every week. This week's story comes from Caroline Briggert, Head of Sustainability at Hop Lun. An international company providing quality fashion lingerie and swimwear to major global retailers.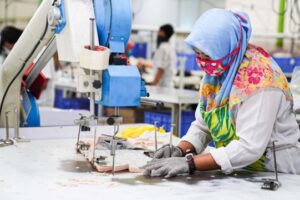 (Factory in Indonesia producing Hop Lun products)
How would you describe the way you work with sustainability in your company today?
– As a lingerie and swimwear manufacturing partner to some of the world's most beloved fashion brands, we believe it is our responsibility to offer fulfilling job opportunities to our 30,000 workers, contribute to economic growth in the countries where we operate and safeguard the resilience and stability of our planet.
Hop Lun works on sustainability from an environmental, social and governance (ESG) perspective. We have mapped issues of importance to us and our stakeholders and we're now actively working to reduce our environmental impact, improve the lives for our workers and ensuring solid governance mechanisms to comply with laws, regulations and our own high standards. There are so many ways to look at 'sustainability' in our operations but if I can highlight a couple of topics that we're focusing on it would be our efforts to ensure a living wage for all employees and to lower our greenhouse gas emissions through, for example, our partnership with WWF and their low carbon manufacturing program.
Tell us about your own journey within sustainability!
– As so many others, I've always wanted to have a positive impact through my work. I naturally gravitated to projects or positions with a sustainability focus. For example, my first internship was in a natural park in Swaziland where I assisted game rangers with their day-to-day tasks, learning about African wildlife and ecosystems. After graduating from university, I worked as a European affairs consultant in Brussels on topics ranging from conflict minerals to digital inclusion. Since I moved to Hong Kong, I've been fortunate enough to work with sustainable supply chains and stakeholder engagement at DJI, the world's largest drone company DJI and Mattel, a leading toy company. I've been with Hop Lun for a year and a half now and am having so much fun.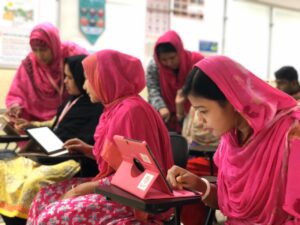 (QuizRR training in Bangladesh.  Educating and measuring CSR related aspects through an app.)
What made you join SwedCham HK´s Sustainability Committee?
– The people! This is such a wonderful group of values-driven individuals. I love the energy and the passionate discussions about how we can contribute to Hong Kong's sustainable future.
How would you like to help make Hong Kong and the world more sustainable?
– As a self-proclaimed champion for sustainable fashion, I'm working to accelerate our transition to green energy, a circular economy and toxic-free supply chains. As a Hong Kong resident, I hope we'll see better infrastructure for waste management and higher standards for energy efficiency in buildings.