SwedCham HK's Sustainability Platform consists of 15-20 companies, all committed to adopt sustainable business practices in Hong Kong and beyond. We have given the committee members and other friends of SwedCham HK a chance to further explain their ambitions and thoughts on the subject. Their views are presented as a series of sustainability stories on our website every week. This week's story comes from Torbjörn Magnusson, Area Directory Asia at HL Display. A global supplier of products and solutions that create a better shopping experience. HL Display help retailers and brands around the world to create attractive and profitable in-store environments that strengthen the consumer's shopping experience.
How would you describe the way you work with sustainability at your company today?
– HL Display is spearheading an industry transformation where we push away from plastics and into other, more sustainable, materials for various applications in store. Through the HL Sustainable Choice we are helping retailers and brands on their way to a more sustainable store. We are also adding a circular offer, helping customers to return worn-out solutions and allow HL to give these a second life through recycling materials and bring new products back into their store. We are also committed to the Science-based target initiative United Nations Global Compact as well as the United Nations Sustainable Development Goals.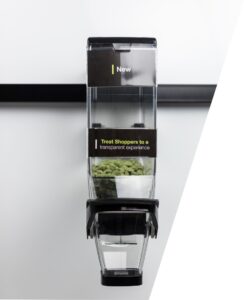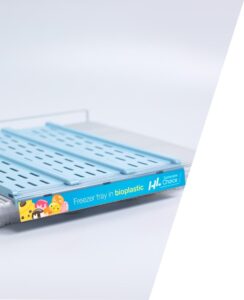 Tell us about your own journey within sustainability!
– Ever since I first lived in Asia around 2006, I have been frightened by the immense amount of single-use plastics. I believe this is now being addressed quite properly with various initiatives such as plastic bag ban, gamification of limiting plastics use within Alibaba's platforms etc. Single-use plastics is only a tip of the iceberg, we need to find ways to reduce the industrial and B2B applications as well and here I hope to contribute within HL Displays segments.
What made you join SwedCham HK´s Sustainability Committee?
– I believe by joining ranks with the Swedish business community and leverage our combined strength, we have a greater chance of making our voices heard. Many Swedish companies are spearheading the sustainability agenda and work closely together, and I believe HL's capacities can also help them push even further and address new areas of their operations. Promotion and merchandising material can pose a huge sustainability risk that often flies under the radar.
How would you like to help make Hong Kong and the world more sustainable?
– I would like to open up the eyes of retailers and FMCG companies worldwide to the huge waste created in the field of merchandising and promotional material. Firstly, using material and equipment that are fit for purpose reduces waste and increases efficiency, secondly material and production techniques are evolving rapidly to further limit the impact.