Name and Identity capture innovative concept building French and Chinese culinary heritage
Hong Kong, June 11, 2020 – Rêver 玥 (pronounced "yuè"), the highly-anticipated flagship restaurant from progressive F&B group Heuie Cuiscene, has opened in Guangzhou, China. Eight previously created the brand for the group itself in 2019, and has now launched their début venture, Rêver 玥, which is touted as the very first modern French fine dining venue in the southern Chinese metropolis.
The concept behind Rêver 玥 is a 'Culinary Atelier', which expresses the team's boundless passion for food, countless hours of experimentation in the kitchen, and precision honed by decades of technical training. The unique blend of contemporary French techniques and Cantonese culture is captured through the pairing of French and Chinese names: Rêver (/ʀeve/, 'to dream') and 玥' (yuè, 'iridescent pearl'), the former conveying the team's dreams and aspirations, the latter paying homage to the Pearl River, the waterway that flows through Guangzhou, which the restaurant overlooks and takes inspiration from.
The logo of Rêver 玥 was inspired by a traditional Chinese seal and a circular French crest, complemented by the palindrome form of the French name which conveys charm and sophistication. The colour palette comes from the reflections of the Pearl River at various times of the day: green in the morning, tan at sunset and blue in the evening, and are correspondingly applied to the menus – lunch, drinks list and dinner. The brand colours are also applied to the décor, creating a continuous flow of space from the interior to the panoramic views of the Pearl River beyond the window walls.
"Some think branding a restaurant is just about a name and logo, but it's so much more than that," says Bjorn Fjelddahl, Partner. "It starts with a concept most often rooted in the food, but also a physical space, a service philosophy and an ambiance. Most of all it relies on the people who come together to create an outstanding dining experience for guests. Working with the wonderful people at Heuie Cuiscene made our job easy – they passionately shared their ideas which we were able to translate into a name and visual identity that really represents the essence of the restaurant."
"Working with Eight has been an experience the team will always look back upon fondly," says Edward Suen, Chief Operating Officer of Heuie Cuiscene. "From positioning, to naming, to design, even down to the project management – we've met nothing but efficient and quality work and thoughtful, out-of-the-box ideas, which in turn allowed us to create a highly polished dining experience we can confidently present to our guests."
About Rêver
Rêver draws inspiration from Cantonese classics to create contemporary French dishes that embody a sense of local culture, as well as an emphasis on the original flavours of seasonal ingredients. Led by Executive Chef Biao Hong, all dishes are created with seasonal ingredients and presented through its tasting menu. To complement the dining experience, Rêver teams up with top wine consultants, tea masters and mixologists to craft unique yet intriguing beverage options to perfectly match its seasonal menu.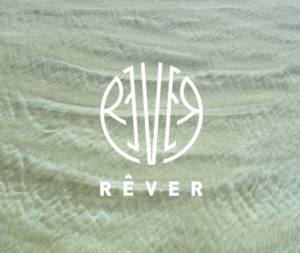 About Eight
Eight is an award-winning global branding and design firm. Ranked #1 brand consultancy and #1 design firm by Marketing Magazine, the company helps senior decision-makers create magical brand experiences. Founded in 1993, the firm works with the world's most ambitious brands across Asia and beyond – from Apple and Blackstone to Cathay Pacific and Dyson. Eight's awards range from Red Dot Awards, Cannes Lions nominations to a string of awards for brand consulting, identity design, product design, interior design and brand communications.