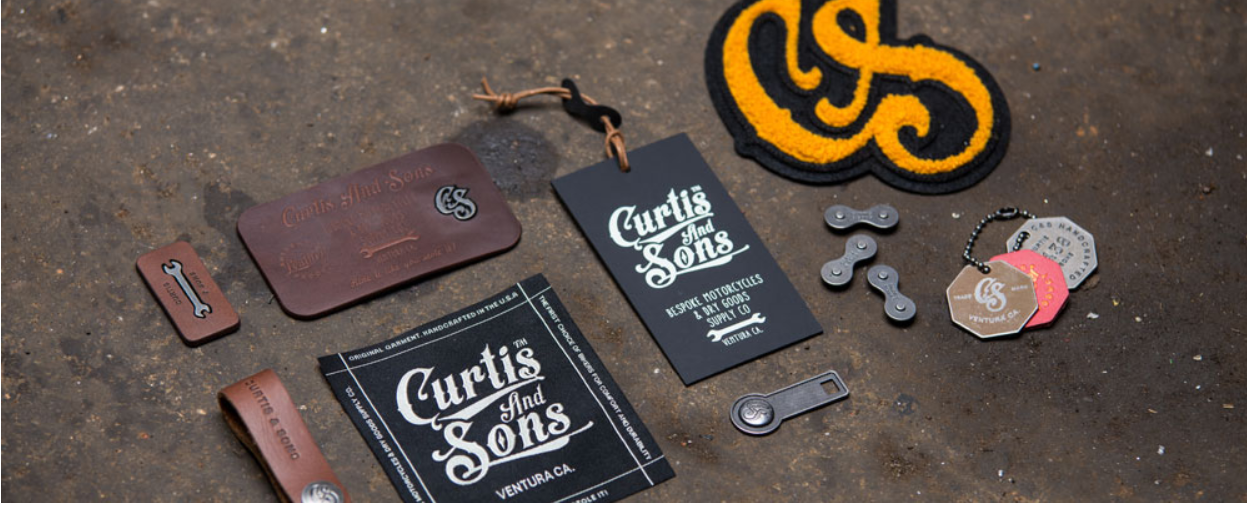 SwedCham HK's Sustainability committee consists of 15-20 companies, all committed to adopt sustainable business practices in Hong Kong and beyond. We have given the committee members and other friends of SwedCham HK a chance to further explain their ambitions and thoughts on the subject. Their views are presented as a series of sustainability stories on our website. As a part of the Sustainable fashion days initiative, the sustainability stories will focus on sustainable fashion in the coming months – voicing the opinion of SwedCham's members within the fashion industry. This week's contribution is from Nilorn East Asia. Nilorn is a global company with expertise in adding value to brands in the world of labels, packaging, and accessories.
Can you briefly tell us about your brand?
– Nilorn worldwide is an international company established in 1977 with headquarters in Borås. Nilorn's focus is on "adding value to your brand" using branding and design in the form of labels, packaging, and accessories on a global scale. Our primary customer base is the fashion and ready-to-wear industry. Nilorn worldwide offers complete creative and tailored concepts in branding, design, product development, and logistic solutions.
Through expansion, via acquisition, we now operate in 15 global locations including internal manufacturing. Nilorn internal manufacturing is in the form of variable data (care labels, barcoding, etc), textile labeling, and printed paper products. Over the years Nilorn has built strong co-operation with external suppliers. External suppliers are producing both the same and alternate products ranging from textile labeling, packaging, hard trims to RFID. Each part of the supply chain works to uphold our company motto "Adding Value to your Brand"
Nilorn's Hong Kong operation is sourcing, customer service, production, and warehousing. The largest headcount of the group ensures we can service customers in the China and South East Asia regions seamlessly.
For how long has your brand been present in HK?
– The Hong Kong office has been operating for over 25 years initially under the name Calmon Far East and later through Nilorn acquisition in 2000 to Nilorn East Asia. Originally a sourcing office, it has grown to include a full-service office, production, and warehousing facility.
What is sustainability for you?
– Sustainability for Nilorn East Asia and all Nilorn group offices is working with clients to provide sustainable solutions through a holistic approach starting from the design of the product through to the logistic solution. Designing based on capabilities and reduction of waste whether it is material or emission, using locally available materials and optimizing logistical choices.
How does your brand work with sustainability today? Which are your focus areas?
– Nilorn works to continually evolve it's sustainable operations both internally and with external partners. Focus areas for Nilorn internally are emissions reduction, waste handling, chemical usage and social responsibility. For external partners, we work to avoid unnecessary wastage in emissions and materials while selecting materials that are sustainably produced. Both Nilorn internal production and external partners are certified/audited to a range of CSR initiatives including but not limited to Oeko-tex, Bluesign, FSC, Sedex SMETA, GRS/RCS, HIGG index.
Which are the biggest challenges?
– Challenges to sustainable sourcing can be different factors but most commonly material suitability for the product type and end-use, material availability in the different locations, pricing increase particularly when markets are challenging.
Where will you (as a brand) be in 5 years?
– Through close co-operation with both clients and partners, our aim is to create a more circular product offering utilizing current materials and incorporating new innovations in material and production process. Reduce ours and our clients' impacts using established traceable supply chains and reducing the numbers of external partners to secure consistency in our offering. Nilorn is consistently working to improve our own internal operations including investment in renewable energy sources, reducing travel emissions through online conferences where possible, working with stakeholders in particular R&D in current products and new innovations.